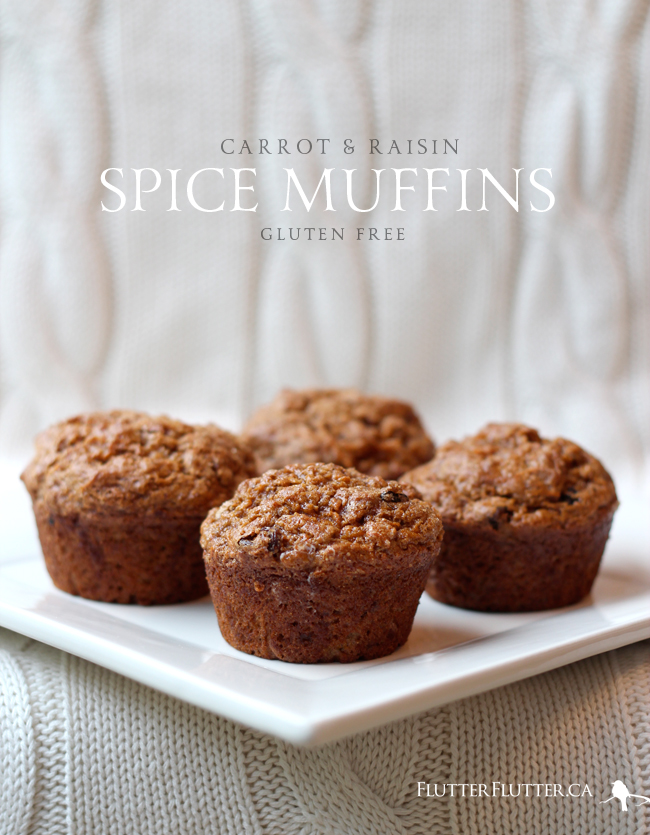 I first tasted these muffins years ago at a play date with a bunch of moms and kids. I loved them, and asked for the recipe so I could make them myself! Now that life is gluten free, I have recreated them using gluten free flour, but you can easily switch them back just by replacing with wheat flour and omitting the xanthun gum. So yummy, and healthy too! Enjoy!
Also, if you have pumpkins kicking around still, you should try this muffin recipe that I posted last winter!
INGREDIENTS:
1 1/4 cups all purpose gluten free flour (I used Bob's Red Mill)
1/2 tsp xanthun gum
1 cup sugar
2 tbsp ground flax seeds
2 1/4 tsp cinnamon
1/2 tsp nutmeg
1 tsp baking soda
3/4 tsp baking powder
1/2 tsp salt
2 eggs
1/4 cup applesauce
1/4 cup oil
3 cups carrots, grated
1 cup raisins
Brown sugar (topping)
DIRECTIONS:
COMBINE flour, xanthun gum, sugar, flax, spices, baking soda & powder, salt in a mixing bowl.
BEAT eggs and oil until light. Mix in applesauce.
STIR in carrots.
ADD liquid ingredients to dry ingredients. Stir just until moistened.
FILL greased muffin cups 3/4 full.
SPRINKLE the tops with brown sugar.
BAKE at 375 degrees for 20 minutes, or until top springs back when lightly touched.
Have a great weekend everyone!