I went shopping with Kerry last weekend and fell in love with the Fall decor inside the stores! I was excited to come home and start decorating our home! I like to keep it simple, and stick to natural elements, and at this time of year that is easy! The ornamental squash, paired with berries from my parents yard, look great placed in my new two toned IKEA bowl.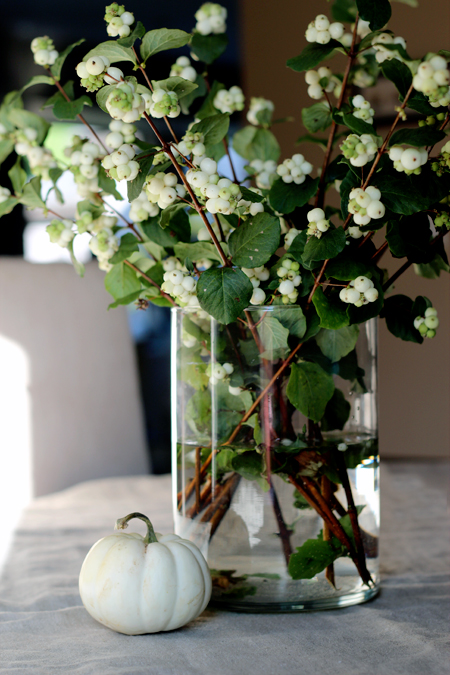 I couldn't resist picking up these berry branches from my local grocery store for our dining room table. But, I'm not sure what these branches are called, so if you know please do share!
We are celebrating a long Thanksgiving weekend here in Canada, so I've prettied it up just in time! We're heading out to buy some pumpkins, having a hotdog roast with friends, and attending multiple turkey dinners this weekend! Should be a good one! I hope yours is too! What have you got in store?
Photos: Rosa Pearson