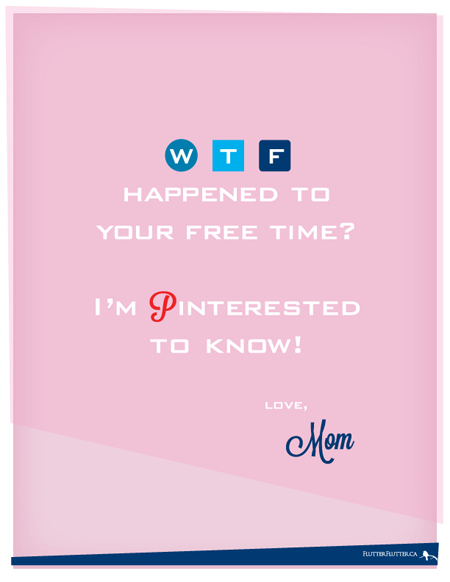 So just to be clear, my mother would NEVER say WTF. In fact, I never say it. Well, at least not the abbreviated version, and usually not out loud. But, when I realized that WordPress, Twitter, and Facebook created this awesome acronym it was too good to pass up. And, of course, Pinterest really had to be invited to the party too. Who can resist a little social media pun to start the weekend off with a laugh, no?
Have a great weekend! It's a long weekend here, and I plan to enjoy!
PS – I really do try not to swear, so please don't send hate mail. Let's just call this my one free pass, okay? 😉
PPS – If anyone from WordPress, Twitter, Facebook, or Pinterest does not find this amusing, please know that I love you all, and if my mom could/wanted to turn on a computer she probably would too.