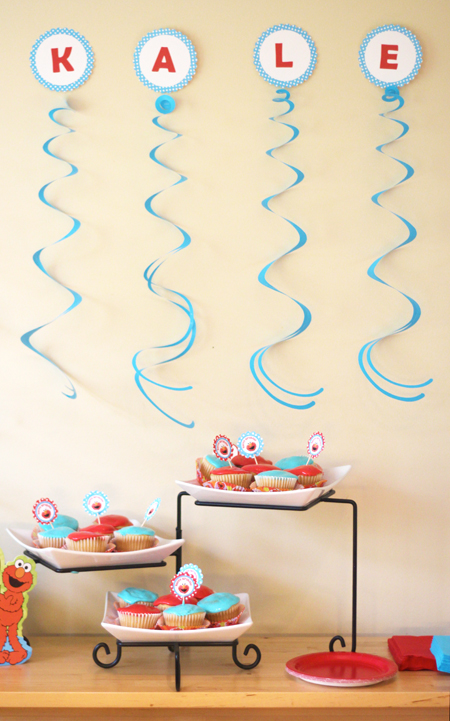 I thought I'd share a couple pics from the Elmo-themed birthday party that we went to on Saturday. Jamie did such a great job decorating! It's fun playing photographer when I don't have to worry about running the show!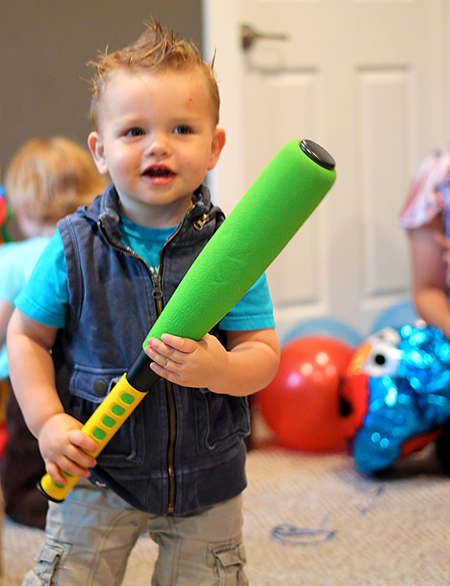 This fabulous little guy may look sweet, but he was more than happy to put the smack down onto an Elmo pinata. 😉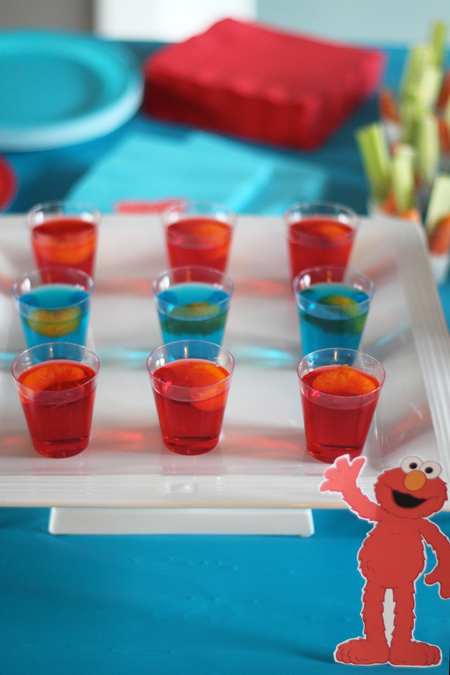 Yes, these are jello shots… for the kids. They were a hit!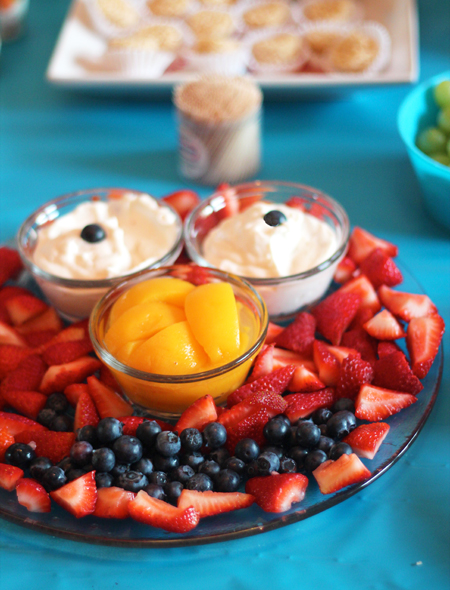 This fruit platter looks just like Elmo. What a great idea!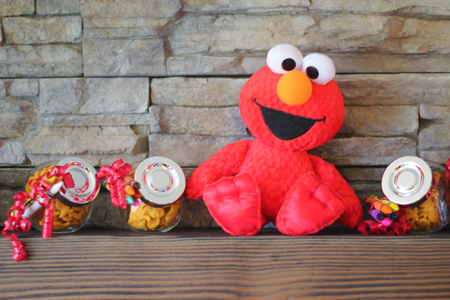 And to top it off, each child was sent home with mini jars of fish crackers and some crayons. Elmo would be proud.
Hope you had a great weekend!
Photo Credits: Rosa Pearson