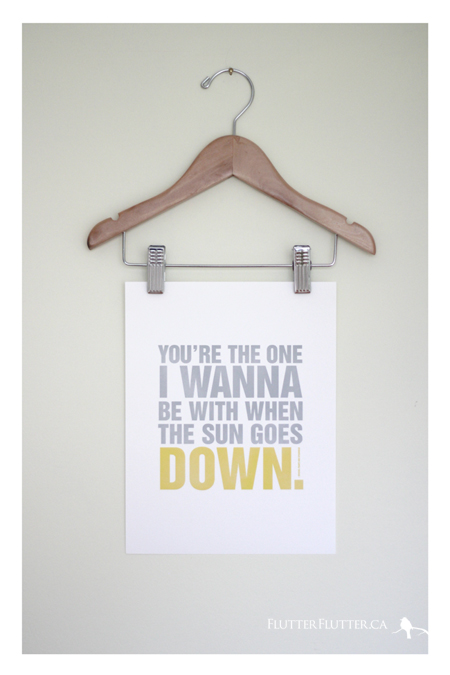 I gave you a peek into the inspiration for my latest art print when I posted this video. I never know when inspiration will hit, but when it does I run with it. As soon as I heard The Sound of Sunshine I knew this line was going to stay in my head until I did something with it.
I framed the print and put it on the wall in our master bedroom, because it perfectly sums up how I feel. But, it's not there anymore because a mom friend from school bought it, frame and all, and gave it to her hubby for their 20th wedding anniversary. Isn't that the sweetest! I must admit that the romantic in me thinks this would be the perfect prelude to a proposal… can you imagine!
I hope you're having a good start to your week!