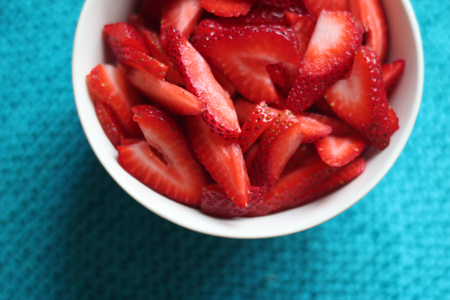 I've been interviewed by Barbara of hodge:podge for her "So Canadian Eh" Series! You can check it out today right here!!

Here are some other things that I think you might enjoy:
Happy Friday! Have a great weekend!!
PS – I took this pic while prepping a salad last weekend. I love Spring! The fabulous turquoise backdrop is actually one of my new dish cloths from 2jacs!