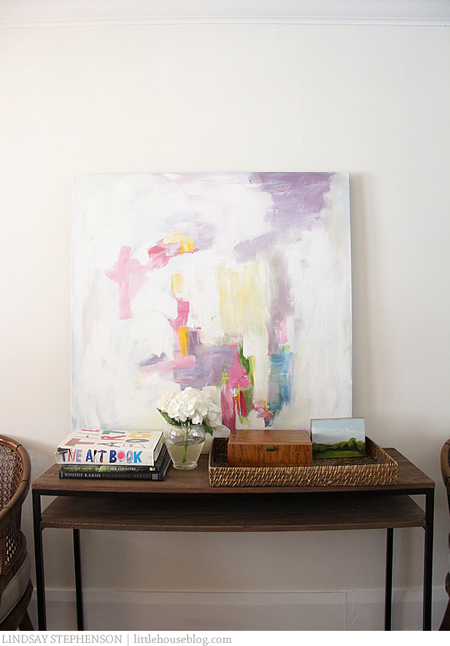 I have been amazed by the talent of bloggers lately! I thought that I'd share some of the inspiring DIY art projects I've been seeing. First up, Lindsay, of Little House Blog created this fabulous abstract art last week. Her tip: Start by painting the background black first. I'll be trying this!
The Homemade Home has it dialed in when it comes to DIY art! Ashley made both this stencil art, and their family sign!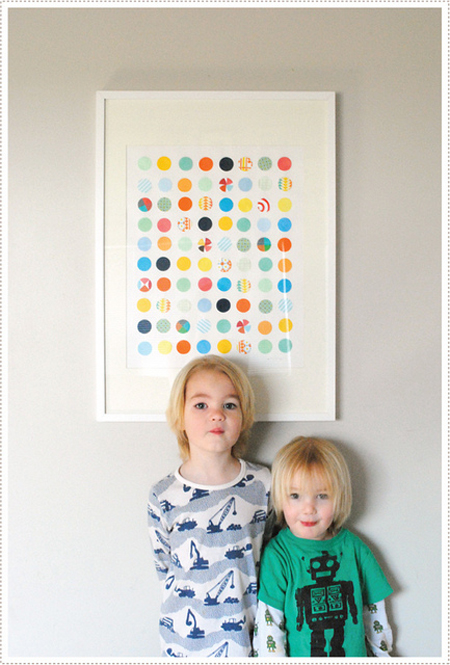 Children can take part too in Merilee's DIY Circle Punch Art on Mer Mag!! I may try this with the boys in the next few days since the teachers here are on strike… no school!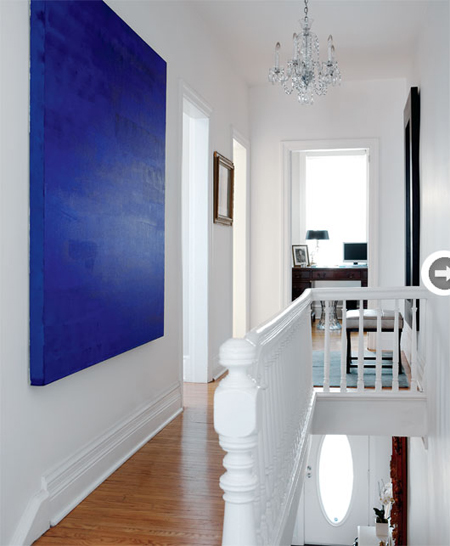 Style at Home featured David Barclay's home, and the simple, bold art he created for it. Choose your favorite color, buy a large canvas, and go for it!  (Photography: Stacey Brandford)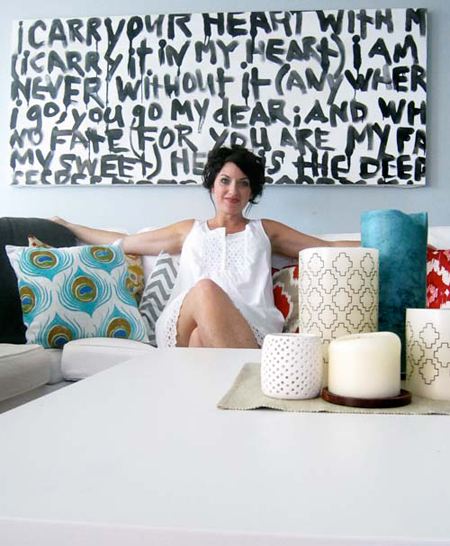 And, although not recent, I had to include this fabulous typographic piece that blogger Alisa Burke created using black shoe polish!! Shoe polish! What a great way to bring a meaningful quote into your home.
I hope these projects have inspired you to create some art of your own!