Do you remember the pics of Beaver Brook that I showed you a while back? Well, the people that created it have started a blog dedicated to all things cabin, aptly named Cabin Porn. Serious daydream fodder people!
To thank the hubby for the head's up on this I'm including the pic below, because this is what he dreams about… no, not the wood-fired hot tub. The wood. He loves chopping wood. Must be a guy thing. 😉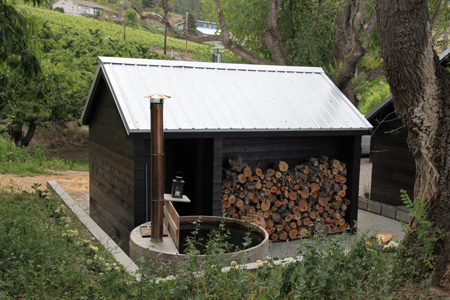 Photo Credits: R.J. Ritchie Hut, Matt Gagnon Studio, Cesar Rubio/Southern Exposure, Nils Verweij, Anna Aden, Robin Falck, The Picker Shack. All via Cabin Porn.