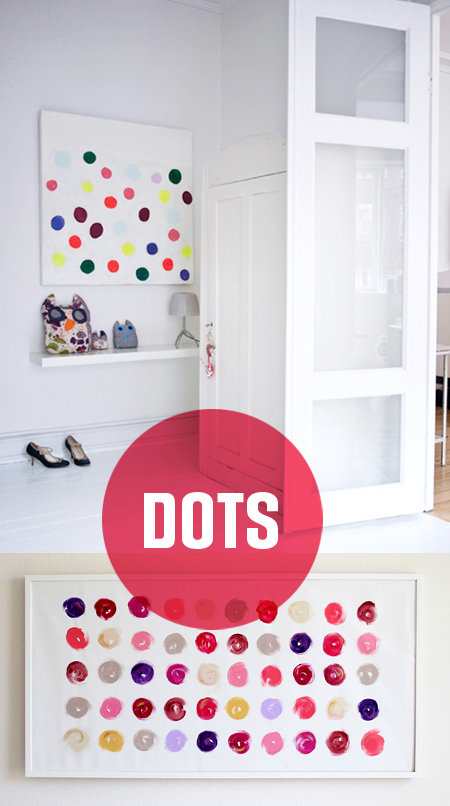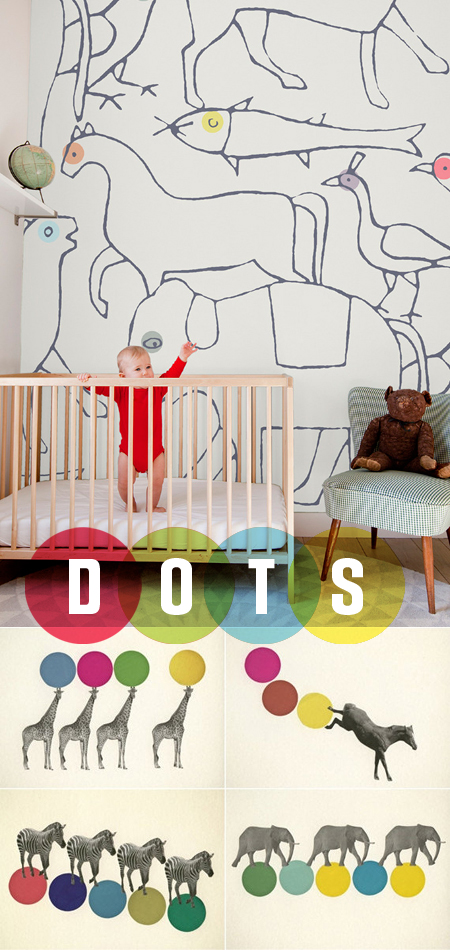 All the paint fumes have me seeing spots, and aren't they fabulous! I would love to have some of these in our home. I've been frantically painting baseboards and door jams so that the doors and all the trim can be installed in the laundry/mud room today! I'm hoping to fit in a client meeting and coat of paint on the walls before the contractor shows up… aiming too high? Maybe, I'll let you know. 😉
Do you have any plans for the weekend? Celebrating Valentine's Day early? Whatever your plans are, I hope you have a great weekend!
Photo Credits: Interiormagasinet Photos by Birgitta Wolfgang Drejer via The Style Files, Cocoa & Hearts via MadeByGirl, Minakani Walls, VioletMay.