Welcome back to another edition of "Here & There"! This time I'm featuring some fun finds from the stores I shopped on my trip to New York. And, as always, it wouldn't be complete without an inspiration picture to show you how you could to use these items to add style to your own home!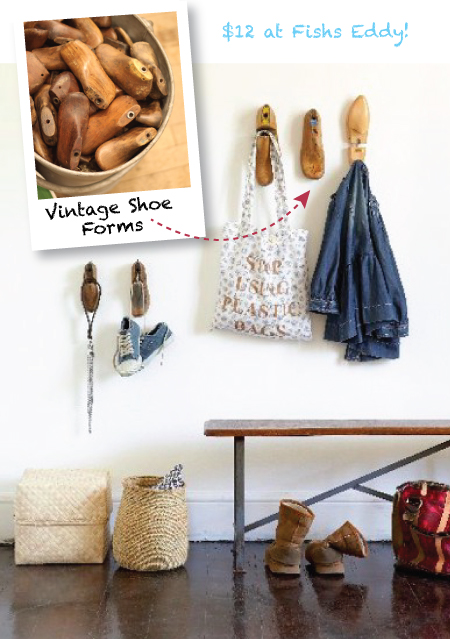 Fishs Eddy was a treasure trove of goodies! So many collections of fabulous items! I took so many pictures inside this store!! I wish I could go back now that I'm seeing things in my pics that I didn't notice while I was there!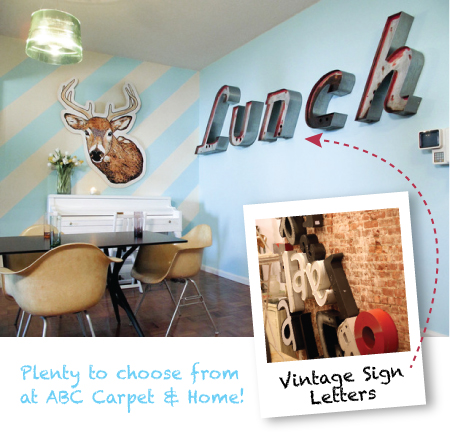 I was so excited to see this wall of vintage letters on one of the upper levels of ABC Home. The inspiration picture was designed by well known New Yorkers, the Novogratz family!
Happy Thanksgiving to all the other Canadians celebrating on this long weekend!!

Photo Credits: Small Image, Rosa Pearson, Large Image, Tara Sloggett via Susan Hoover. Bottom Small Image, Rosa Pearson, Large Image, via HGTV.