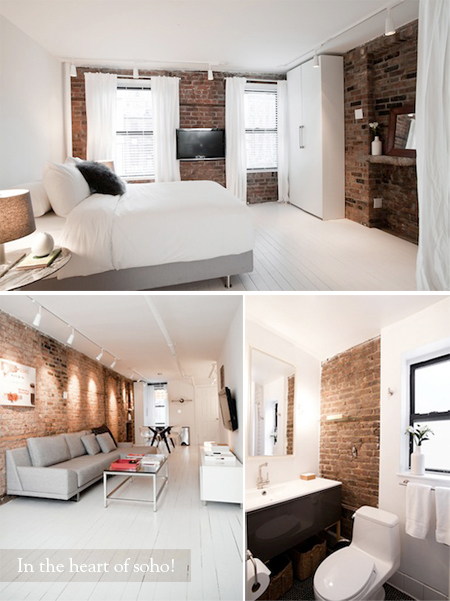 I've been super excited to share the stylin' apartment that we rented in Manhattan!! And this is it! It took a while to find apartments that seemed to have it all: great location, reasonable price, and a heap of design style. When I narrowed down my list of contenders, I found what I was looking for with Room NYC! All their apartments look like they are plucked from within the pages of House & Home magazine – so how could I resist?!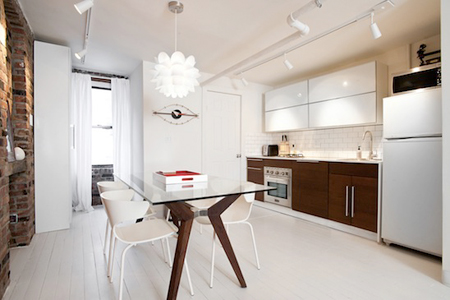 Check out the gorgeous full kitchen! And, the location was amazing! It was right across the street from a subway station in the heart of SoHo. Road noise was a given, but it is New York, and even I got used to it after one night. The tag line for Room NYC is "Live Like a Local", and that pretty much sums it up, only I'd probably say "Live like a local who rents their apartment out for photo shoots" would be more accurate. And I'll take that over a cramped hotel room any day!
I love the weather we're having here today! Nice and sunny, with just the right amount of crispness in the air. Hope you're having a great day too!