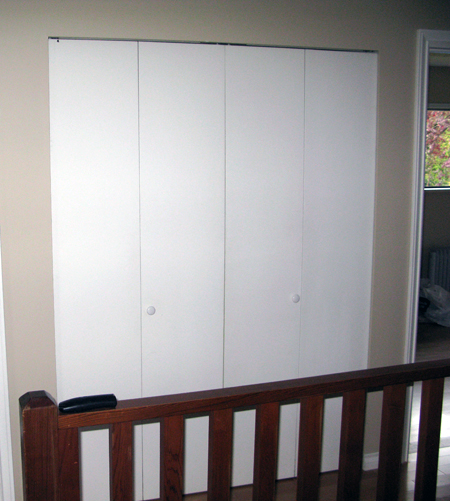 Do you remember when I mentioned that I was adding a splash of chevron into my studio? Well, it was the interior side of these sad looking bi-fold doors that got some sprucing up! You see, this is the entrance to my "office". It is actually a 5′ x 9′ former closet space; an amalgamation of a walk-in & linen closet by the previous owners. And, as much as I want to rip these out myself and put in a set of full height french doors, for now, we need to finish off the downstairs. So, in the meantime…
BEFORE: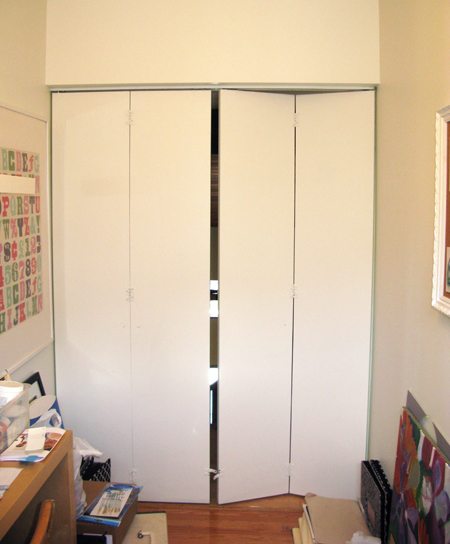 DURING: (someone wanted to be part of the process)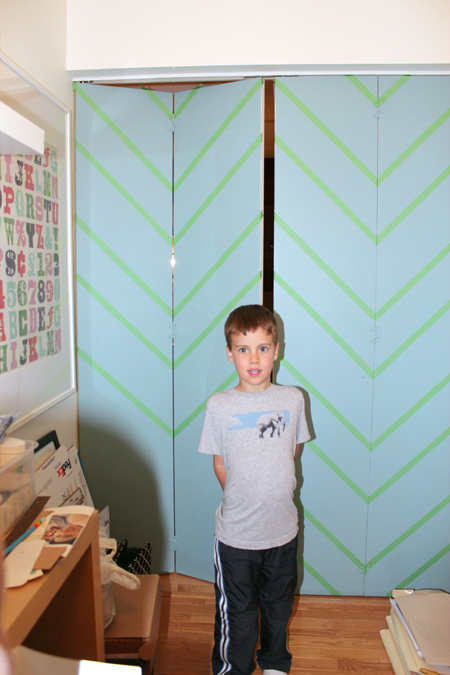 AND AFTER!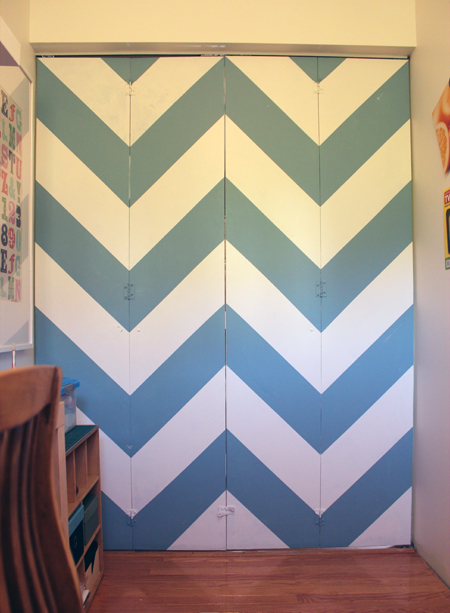 The bold pattern and colour make me smile when I'm working. And, it's elevated the lowly bi-folds into a working canvas… who knows what will be on there next!