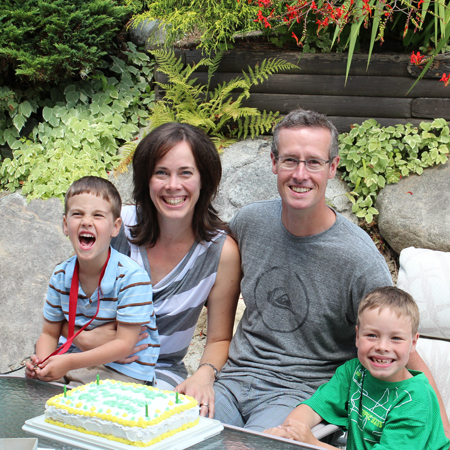 If you've wondered why I've been blogging less, other than the fact that it's summer, this is the answer! I have spent all child-free moments planning for the parties that happened here last weekend. On Saturday the family party started early so that the kids could help celebrate Jason's 40th birthday! And, keeping with tradition, my mom brought one of her delicious homemade birthday cakes.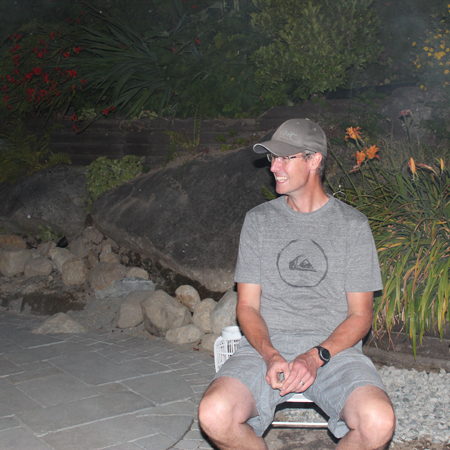 Saturday evening was a backyard BBQ with good food, friends, and a fire in the firepit! Yes, you can see the finished patio in all it's glory to the left of Jason, where he sits eagerly awaiting cupcakes by the fire. We still need to landscape, but it's done!! It was great to have the parties in our backyard to break in the patio!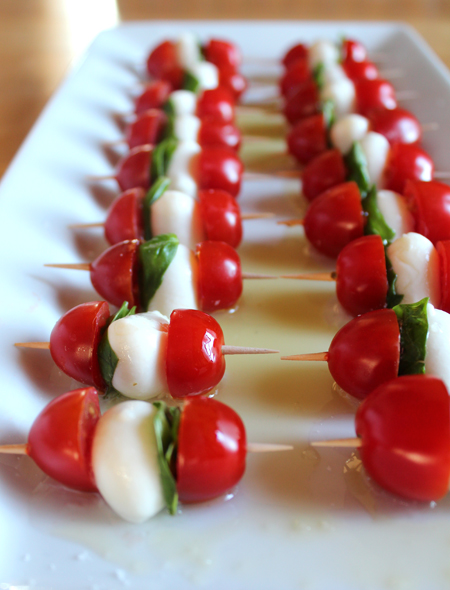 With Style & Grace, my go-to food blog, was the inspiration behind these Caprese Skewers that I served up as an appy that night. I took the pic before I drizzled on the balsamic, but you get the idea… very yummy, and so pretty!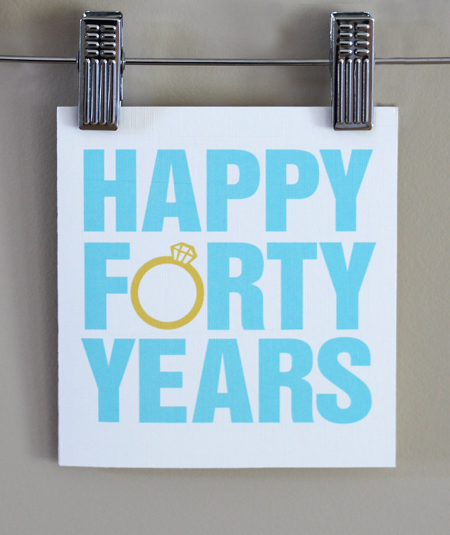 Today we are celebrating another big 40th! It is my mom & dad's 40th wedding anniversary!! I made up this card in honor of the big day! Congratulations to you both!!