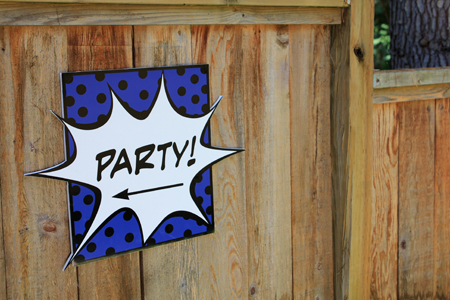 We headed out to my friend Heather's house this weekend to celebrate the birthdays of her two sons, along with her family and friends. Heather and I go way back to junior high, and even went to design school together. It's always amazing to see what she comes up with! So talented!!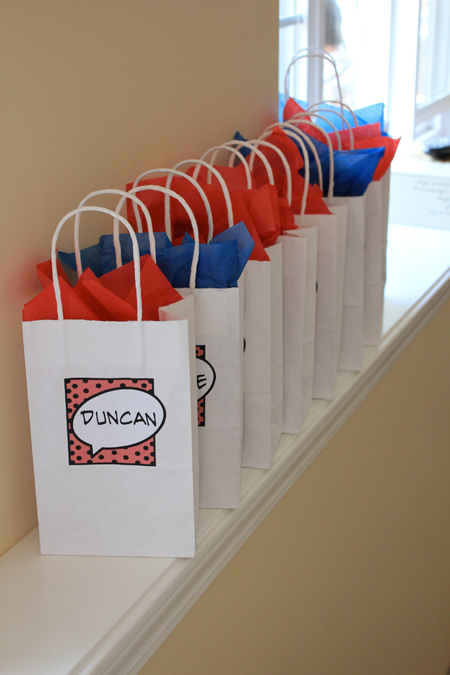 Comic book inspired signage and labels for the take home bags.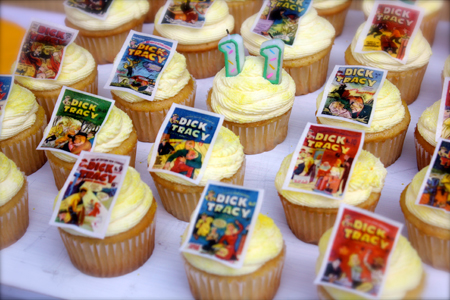 She found these edible Dick Tracy wafer papers from this Etsy shop.
And, of course, vintage inspired candy, which my six year old hid, along with a pair of scissors, under his stuffed animals in his bed that night!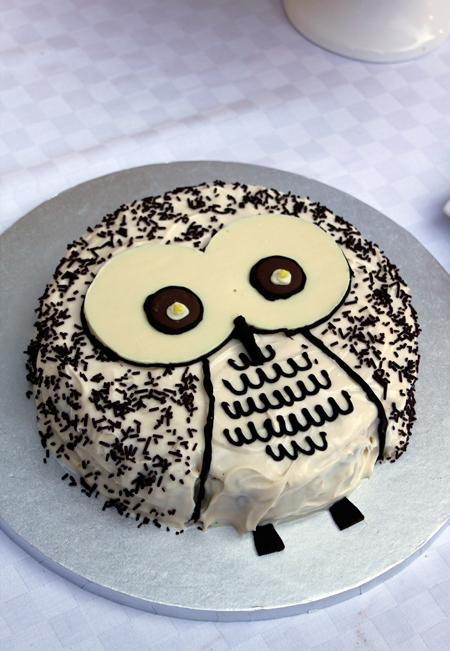 And in case that wasn't enough, she designed an owl cake for her youngest, since they are his favourite! I had to share!