I'm adding a new feature here at flutterflutter, called "HERE & THERE", where I'll feature some of the awesome finds available "HERE" in Vancouver, and other cities, along with pics showing how they've been used to style rooms "THERE", in the land of design inspiration. Hopefully it will give you some ideas for mixing different styles into your own decor!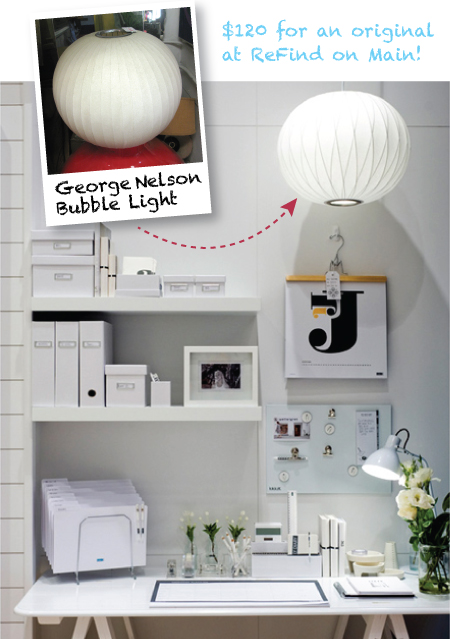 With some child-free time last weekend, we took to the streets of our favorite Vancouver haunts to see what we could find… it was a great day for modern lighting! ReFind on Main & Your Fabulous Find (1800 block of Main St) were the sources for all of these lights.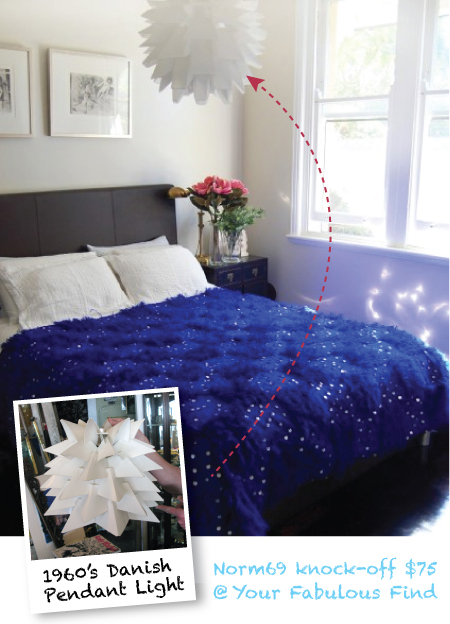 Happy Treasure Hunting!!

PS – Let me know if anyone picks one of these awesome lights up!
Photo Credits: Kikki.K via DESIGNSPIRATION[SK], Apartment Therapy, Table Tonic. All small photos taken by Rosa Pearson.