I was thrilled to attend to the media night preview for IDSwest tonight! There was so much inspiring design on display, such as Judson Beaumont's Hollow Chair, Sarah Peloquin Ladany's Geodesic-Wares, and Tom Dixon's Etch Lights, to name a few.
The highlight of the night for me was the L41 Ultra Compact Home by Michael Katz Architecture. This ultra-compact home is affordable, sustainable, high quality, high-design and energy efficient! So much in such a small space!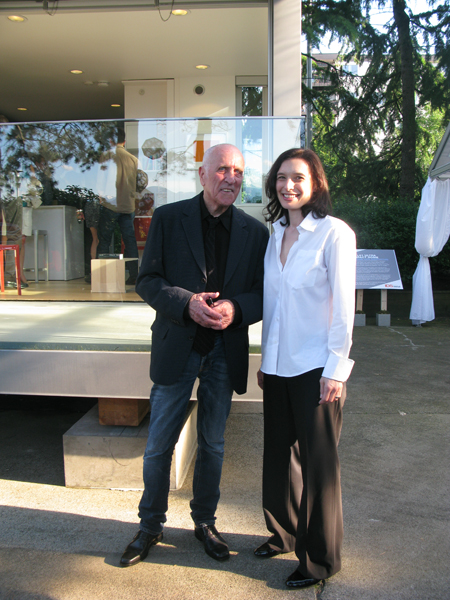 Architect Michael Katz & Artist/Designer Janet Corne, with their creation.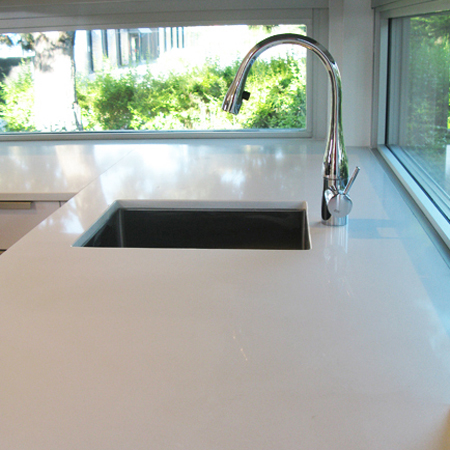 '
Where you would usually see a back splash, the sleek windows let in light.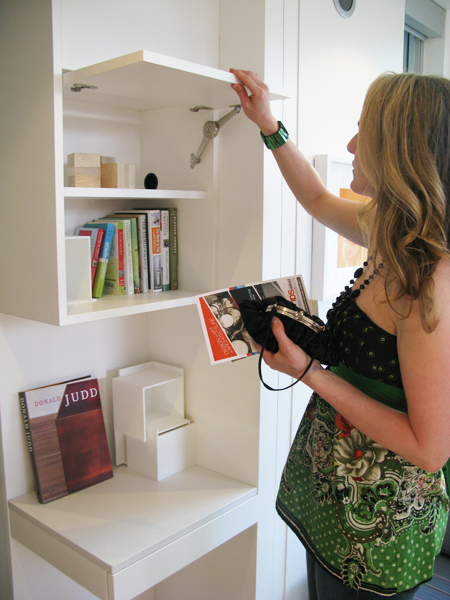 Barbara checking out the hidden storage space above the work area.
Barbara of hodge:podge and I carpooled to the event, so there was plenty of design and blog talk going on, along with some wine and yummy tacos! A great night in my opinion!
If I've peaked your curiosity, you should really check out IDSwest in September! It will be at the New Vancouver Convention Centre September 29th – October 2nd. I know I'll be there!
Photo Credits: Rosa Pearson Design for Flutter Flutter