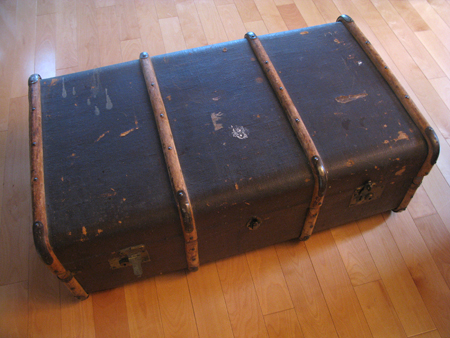 My in laws spent a couple of days cleaning out their crawl space, and I thought I'd show you one of the items that came to our house! Remember how I asked you to keep your eyes open for me? Well, this Bentwood steamer trunk is a lot larger than I was thinking, but it works, and it comes with a lot of history… look what we found inside!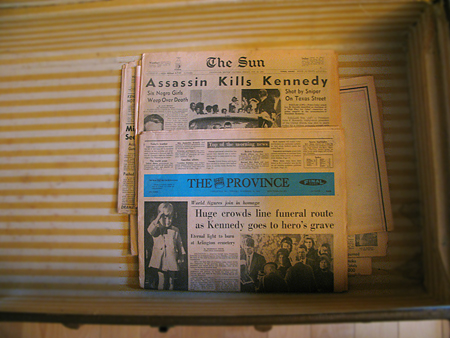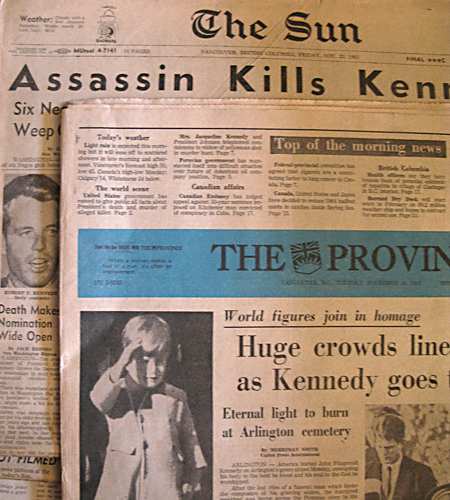 The Sun & The Province newspapers from when Kennedy was assassinated.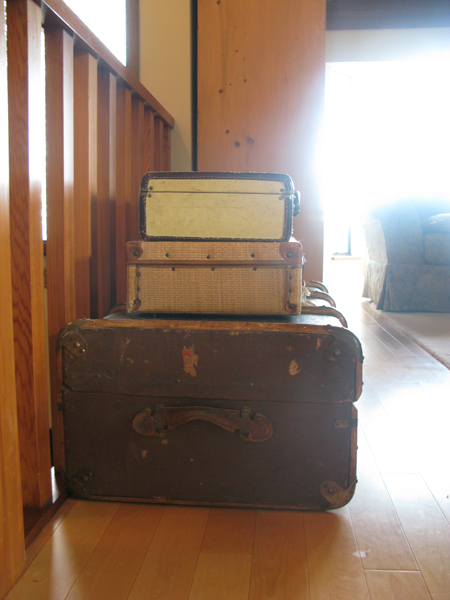 I envision it sitting at the foot of one of the boys beds as a toy box or storage for dress up clothes eventually, but since they're currently sharing a room it's a little tight on space upstairs. This is a good landing spot, between our front entrance and living room, giving us storage for extra jackets and shoes, etc. You can never really have enough storage when you have kids, can you?!