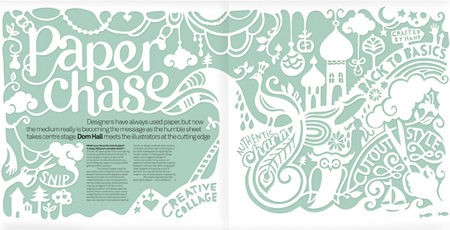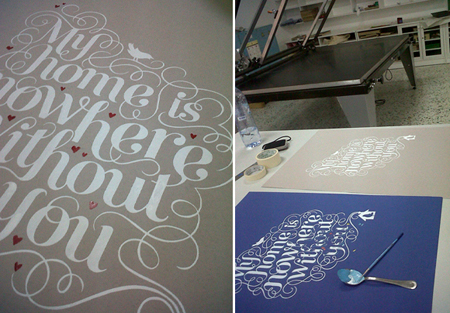 Kate Forrester's work first caught my eye with her Christmas campaign for John Lewis, but more recently I'm loving her screen printed "My Home is Nowhere Without You" poster design. Check out her blog for more of her amazing talent.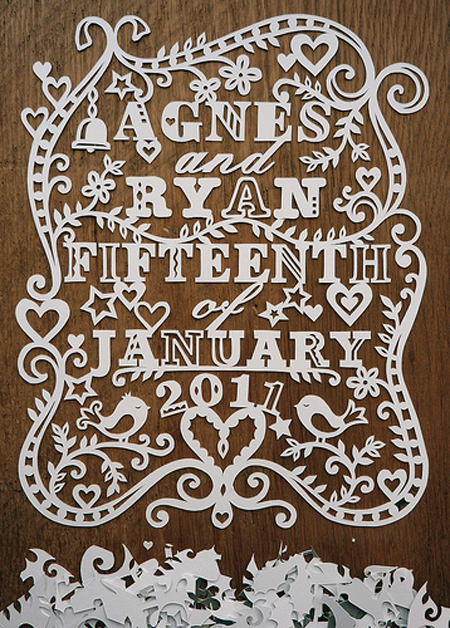 Julene Harrison is another paper artist I adore who's work was recently featured in Computer Arts Projects magazine! What a great gift idea for a first wedding anniversary – made with paper! Wish I'd thought of that oh so many years ago!! There are so many more of her wonderful designs to see on her blog, Made by Julene!

I happily discovered graphic designer Helen Foers' beautiful paper cut cards recently on her Etsy shop Storeyshop. Love the simple, bold designs. And she's got a blog too!
A big thanks to all these super friendly ladies for allowing me to share their talents! What do you think? Does it inspire you to get out an x-acto knife? I think I just may…
Images: Kate Forrester, Julene Harrison, Helen Foers.