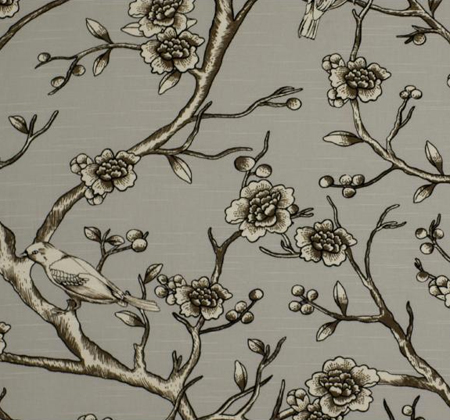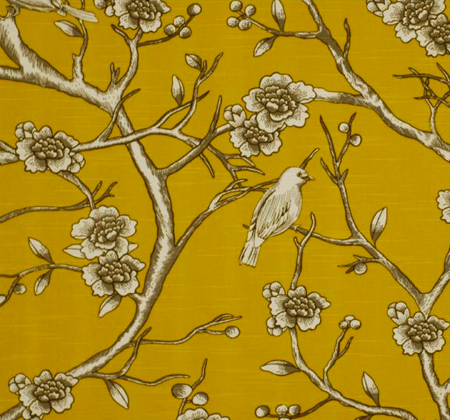 I got a little break from the action today, thanks to my mother in law, and ran out to Fabricana to check out what's happening in the world of fabric. I need to make some covers for the pillow inserts that lay naked in a bag hidden in my closet. I fell in love with these fabrics as soon as I saw them and I'm not surprised, since they're designed by DwellStudio! Turns out that they have teamed up with Robert Allen to produce their beautiful designs and I'm loving them. Now maybe you have known about this for quite some time, but I often ignore things like fabric until I need some. So, it was a great surprise for me!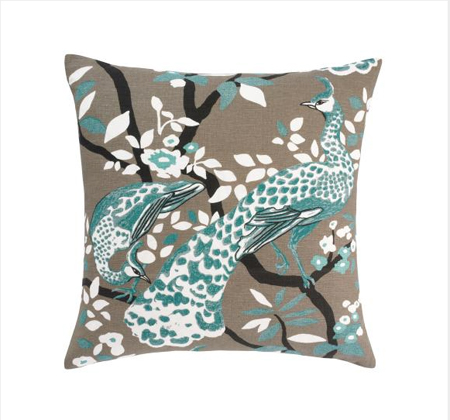 I'm absolutely loving this new Peacock Azure pillow. It would certainly bring a pop of color on the white slip covers in our family room! Hmm, now if only they had this at the fabric store!
If you're on the hunt for design inspiration, like me, or want to see the behind the scenes action at DwellStudio then you should check out their blog. Makes me think that it's been too long since my last visit to NY!