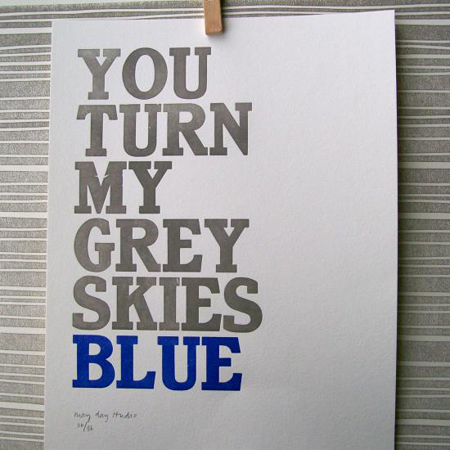 I'm liking this piece by Etsy seller May Day Studio. It's fitting with all the grey Vancouver weather we're having here. I hope the skies are sunnier where you are… maybe send some our way if you can!
In the meantime, here are some links to brighten your day:
– Loving the branch chandelier in these Mountain Style pics.
– For those of you with kids, this Lego stop motion video will entertain.