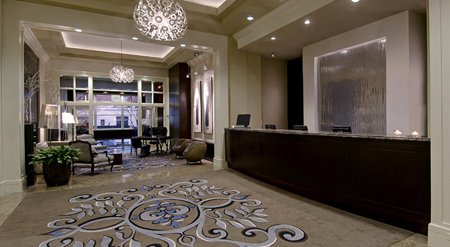 Jason and I just got back from a much needed night away in Seattle, without kids! It took us five hours to get there, since the border was a mess of holiday travelers, and we ran into a snowstorm on the way back, but it was worth it. We enjoyed the abnormal amount of uninterrupted talking, shopping, eating, and walking… by ourselves. It was wonderful. And the hotel was amazing! A little bit of luxury for one night in the recently renovated Alexis Hotel. We'll be staying there again next time we're in Seattle! I love boutique hotels.
My favorite part of cross border shopping is checking out the latest offerings from stores that we don't have in Vancouver… Nordstrom Rack, for jeans and shoes, Crate & Barrel, for furniture and home, Anthropologie, for clothes, Watson Kennedy, for those beautiful treasures. What are your favorite shopping places south of the border? Am I missing any gems?
The Land of Nod, and the overwhelmingly amazing University Village, was new to me this time around, and I fell in love with The Land of Nod bunk beds and the idea of the boys sharing a room. Although I don't know if the reality of room sharing would be as ideal as the bunk beds themselves. Anyone tried having their kids share a room before?