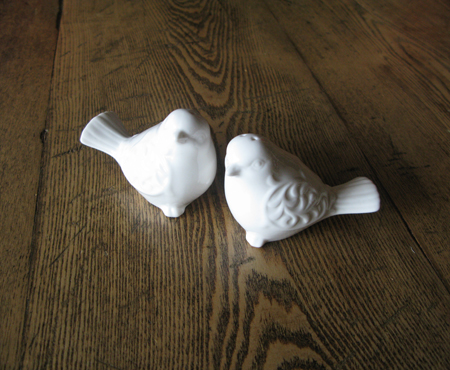 As I mentioned yesterday, it's Giveaway Day today!
I picked up two White Bird Salt & Pepper Sets last time I was at Pier 1. I loved just how tiny they were, and considering flutterflutter's logo it seemed appropriate! I'm offering up the second set to one of you readers! Just leave a comment below to be put in the draw! Good luck!
The picture I took makes these look huge, but they are actually less than 2 1/4″ high.